DNV Services is a family owned and operated business that provides both consulting and construction phases of any home or office remodeling, in addition to our sales of products in our showroom to clients who may wish to do a DIY project. We have extensive experience with remodeling customized bathrooms and kitchens as well as finest floorings seen in the local market.
WE ARE A ONE STOP REMODELING CENTER.
We have professional installers for each categories:
1. Bathroom & Kitchen Remodeling
2. Tile
3. Hardwood
4. Laminate
5. Countertops
Website: Coming Soon!
Bathroom & Kitchen Remodeling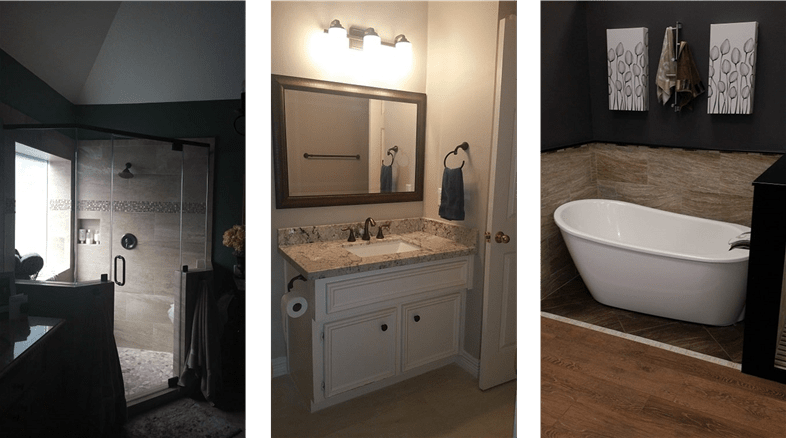 Gama Flooring has over a decade's worth of experience in remodeling customized bathrooms and kitchens using materials such as Hardwood, Tiles & Natural Stones, Laminate, Vinyl, as well as Quartz & Granite counter tops.
Wood Laminate

Gama flooring professionals are floor repair experts who know how to restore a worn and out of shape hardwood floor back to looking brand new. Instead of replacing your hardwood floor with new material, consider restoring it which would save you a significant amount of money especially when budgets are tight. Gama Flooring can restore your solid hardwood to perfection.
Countertops and Cabinet
Our professionals utilize state of the art technology to provide the highest quality of flooring and remodeling jobs, using Schluter Systems.
Tile

The innovative technology has transformed the quality of our finishes and has many benefits for the clients including but not limited to preventing leaks in showers, bathtubs, and bathrooms, water proofing cabinets under and around sinks and lavatories (regardless of the countertop material), and reducing the time of installation which means lower costs for the clients.